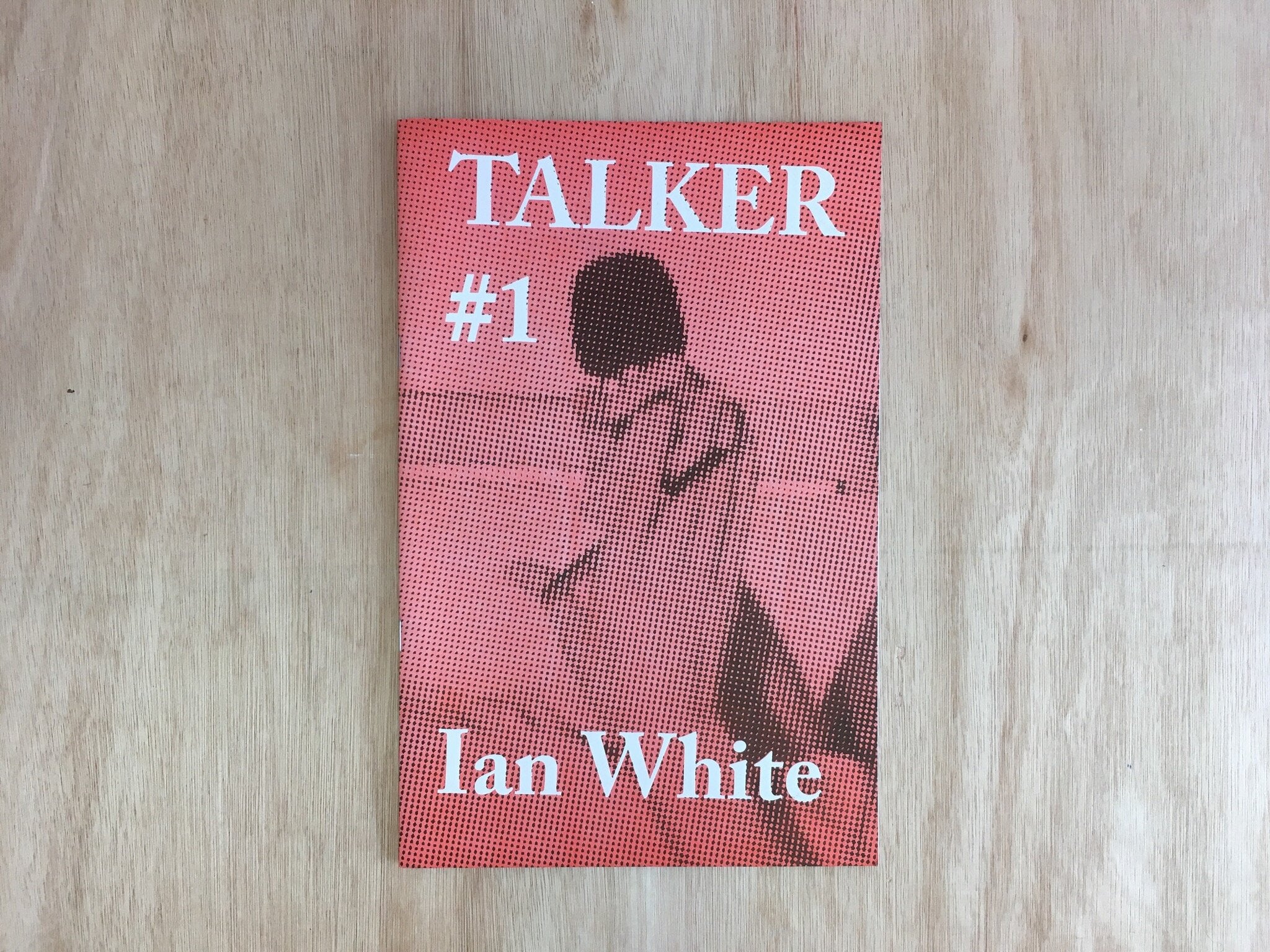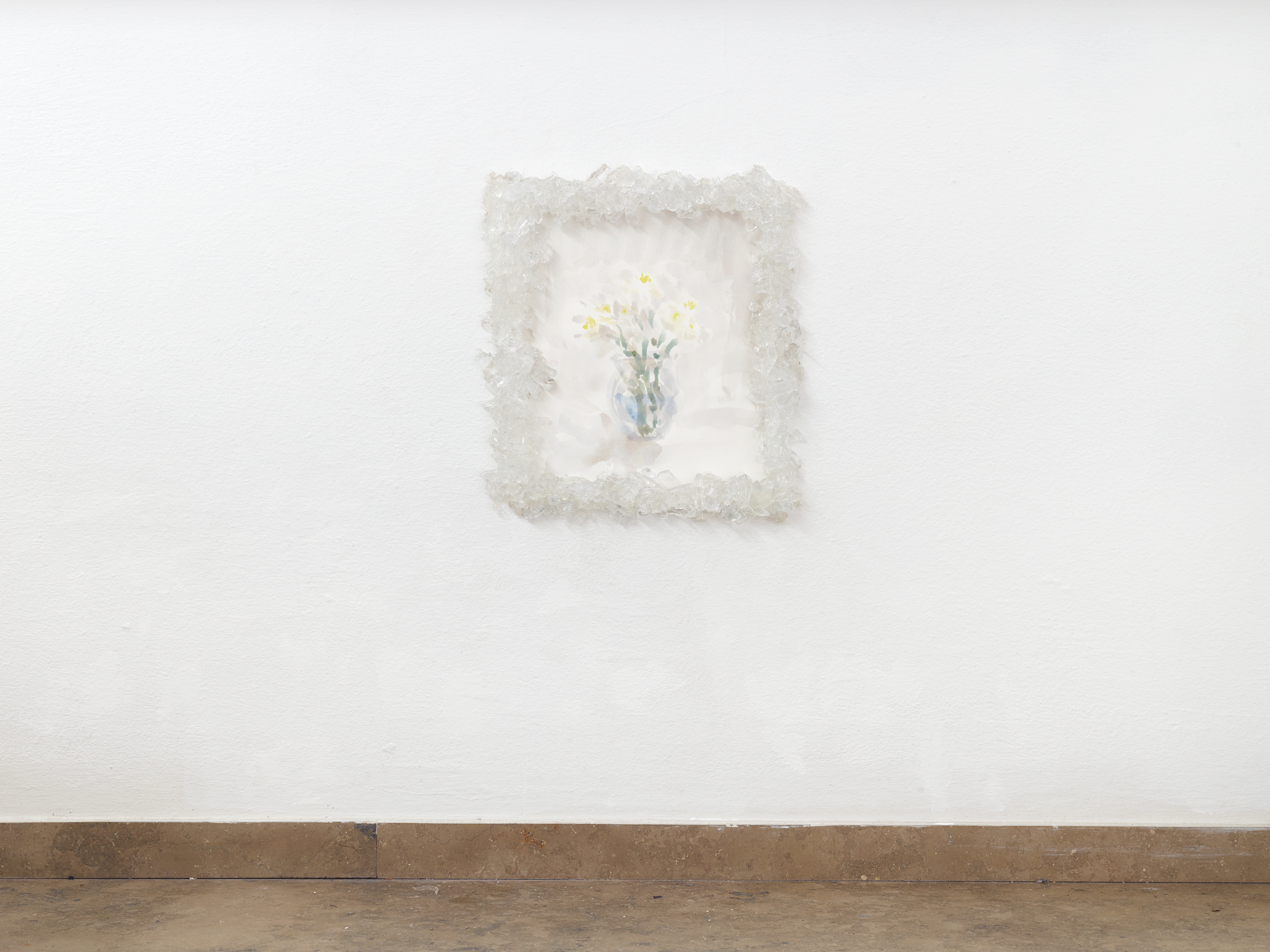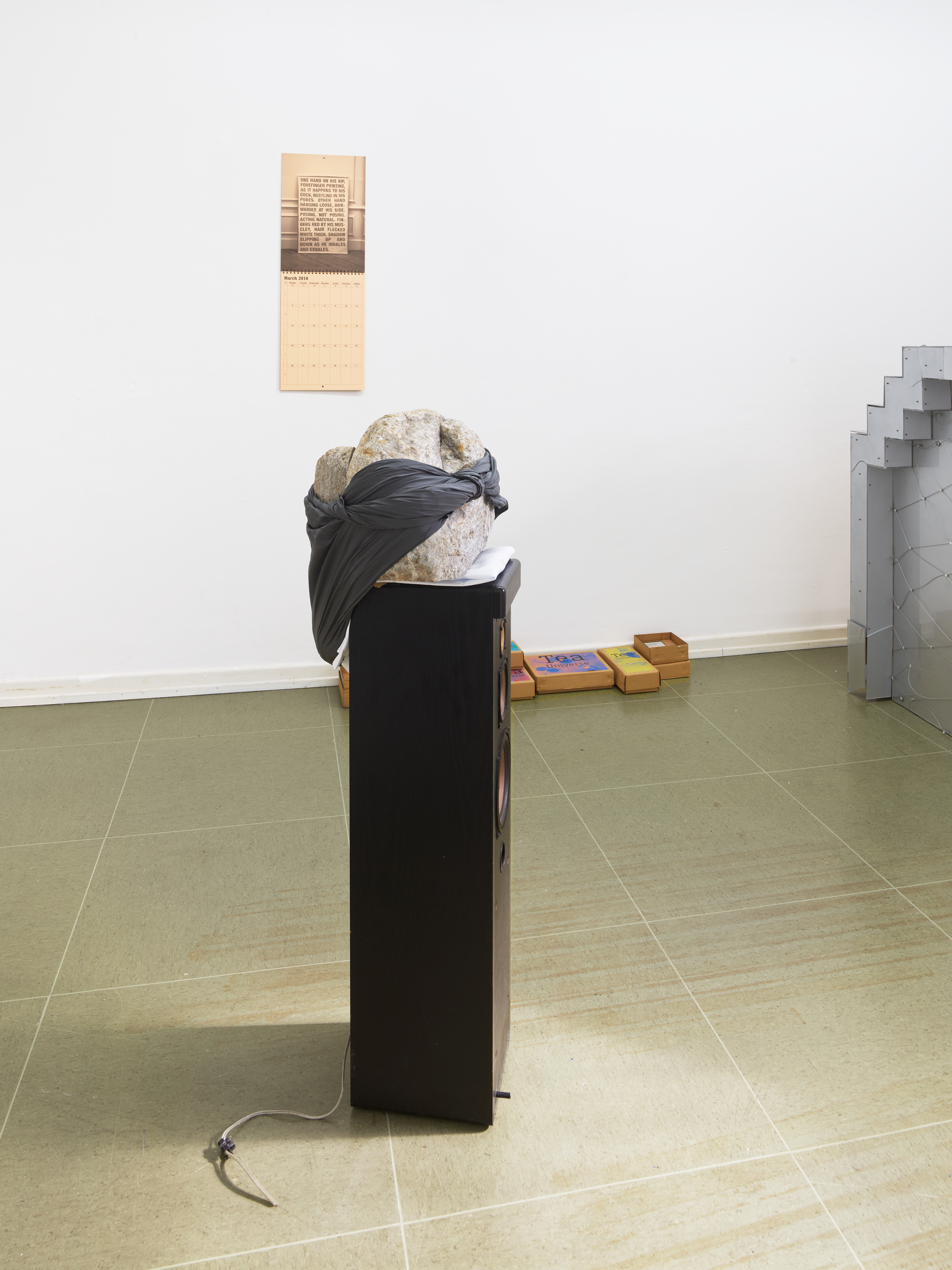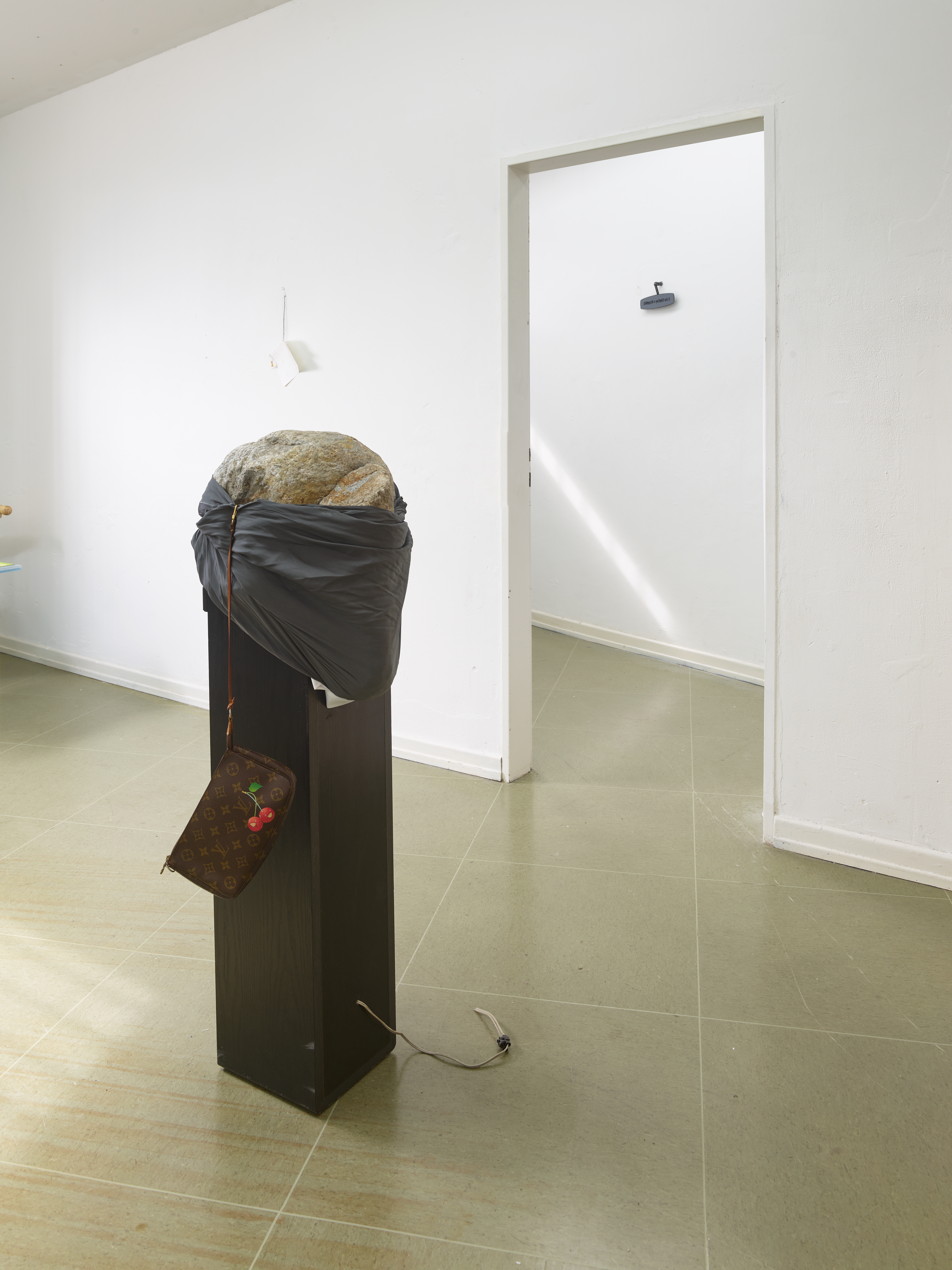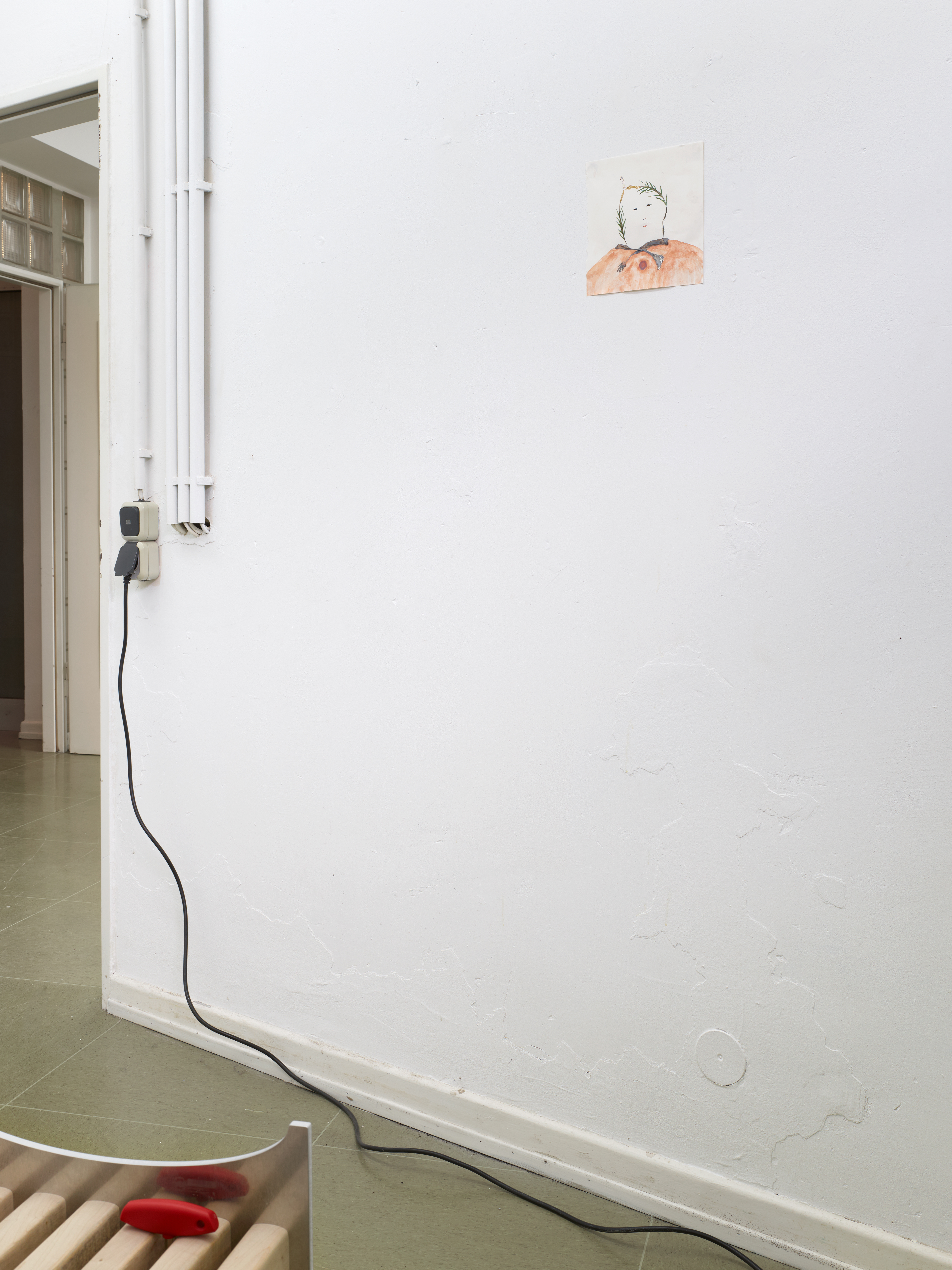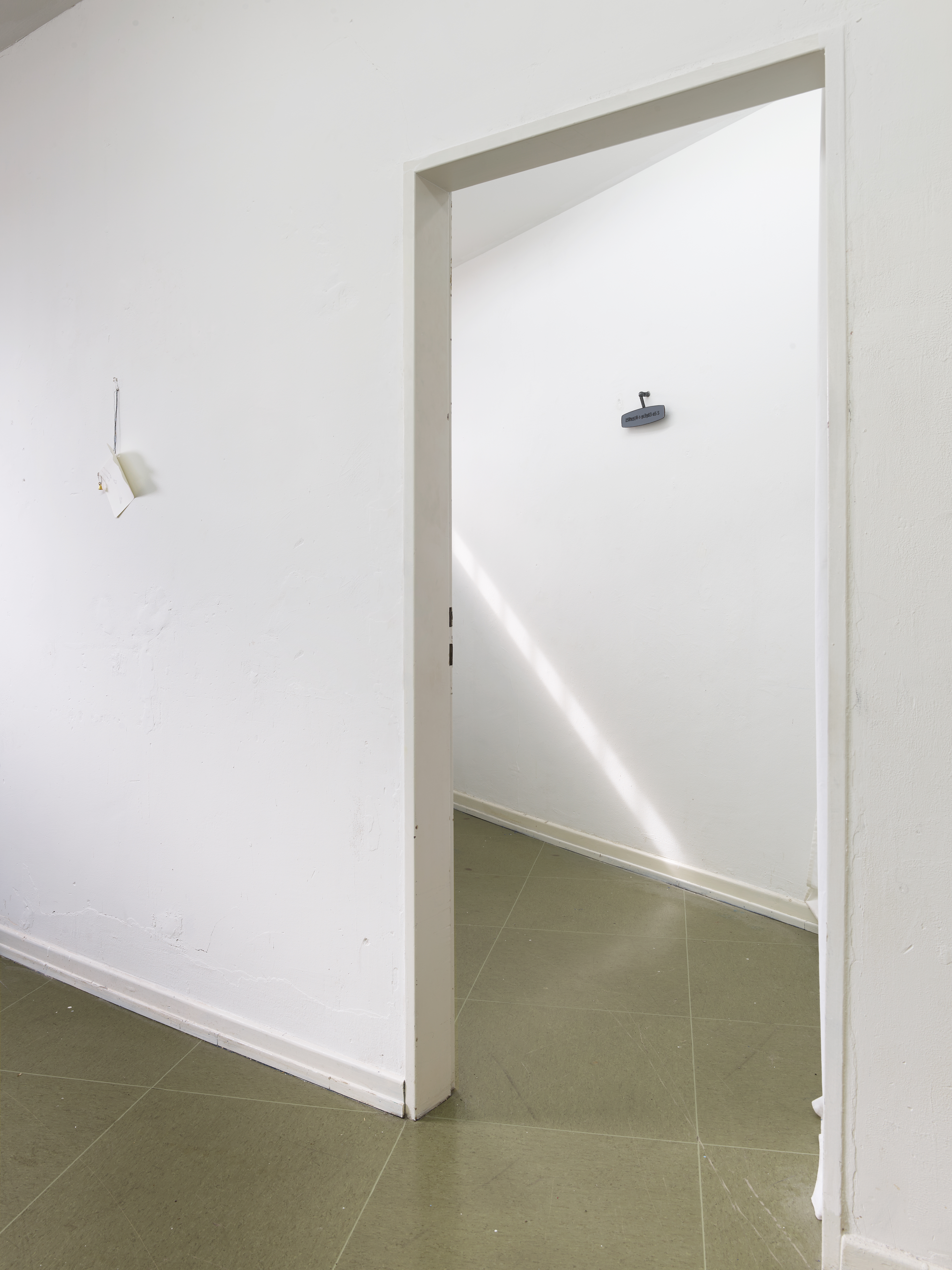 Vessels & Catastrophes
Giles Bailey
Fiona Banner
aka the Vanity Press
Taemin Lee
Phung-Tien Phan
Le Bar sous le toit

with a film work by
Maria Lassnig
16.03.-22.04.2023
Opening: Thursday, March 16, 19.00h
curated by Haris Giannouras
hosted at

Mélange



Ebertplatz 23

50668 Cologne
Germany



Charlotte Perriand's manifesto "Wood or Metal" was first published April 1929 in The Studio (no.441, pp.278-79). In its original form, the text included a selection of words that were intentionally capitalized.

METAL
IT IS A REVOLUTION
NEW MAN
WHAT IS HIS HOUSE TO BE?
"MEUBLES"
MATERIAL NOW IN USE AND MATERIAL THAT OUGHT TO BE USED. THRUST
COMPRESSION
FLEXION
TECHNICAL CONCLUSIONS:
EIFFEL TOWER
ÆSTHETIC
METAL
IT IS A REVOLUTION.
ÆSTHETICS OF METAL.
UNITY IN ARCHITECTURE
POETRY
AS FOR THE PUBLIC:
OPERATION THEATRES
FASHION:
LONG LIVE COMMERCE.
THE MAN OF THE XXth CENTURY
INTRUDER?
NO
SPORT
BRIGHTNESS LOYALTY LIBERTY
WE MUST KEEP MORALLY AND PHYSICALLY FIT.

Perriand presented Le Bar sous le toit (the bar under the roof) to the public in the context of the Autumn Salon of 1927. The set-up emulated her own apartment's hallway, located at Place Saint Sulpice. Its low roof, typical element for a Parisian apartment at the time, enclosed a corner equipped with a curved bar counter. A large square window served as dividing point between two slabs protruding from the wall surface. Stools, a couch and a low table positioned on the opposite side of the bar completed a meeting space within this domestic environment. The bar had a bright metal finish and was made of steel. The leather armchairs were made with leather in pink and blue hues, giving a rather industrial feeling to the space, moving further away from the conventional context of a residential interior.

In 1962 Stanley Brouwn wrote about the end of art and science in a future (4000 a.d.) which will see music, theater, art, displaced.

NO MUSIC
NO THEATRE
NO ART
NO

THERE WILL BE

SOUND
COLOUR
LIGHT
SPACE
TIME
MOVEMENT

These are the things that will persevere, they will stay and thrive in an amnesiac universe that broke all links to the past, unable to reconnect to the collective unconscious that used to shape and form everything. I wonder what will happen to the bar, the chair, the body, or even the book when this time comes. I wonder to what extent, to what direction, to what watery state these things (?), these primordials (?) will vanish, ferment, transcend. If Stanley Brouwn turns out to be right, the freedom that comes with withdrawal is unavoidable and joyous. The triumphant fictions of dominant Man, of Hero vanquishing all, of the Intruder, will be proven obsolete and a bureaucrat's dream.

CASSANDRA

She was truthful, factual, yet cursed to be ignored.
"Still there are seeds to be gathered, and room in the bag of stars."1

1Ursula K. Le Guin, The Carrier Bag Theory of Fiction (London: Ignota, 2019), 37.

Haris Giannouras, January 2023



Le Bar sous le toit:
An attempt to outline a history that belongs to no one


History writing is an inherently flawed discipline. Grand narratives or broken-down causalities, both are at the end of the day a storytelling device. The contexts that birth them vary. Mentioning something, someone, talking about them is a violent act. The challenge is doing one's best to allow silence to inform your writing.


Le Bar sous le toit was designed by Charlotte Perriand for her top floor apartment in Paris. It was presented to the public on the occasion of the 1927 Salon d'Automne. In 2021 a constellation of students in Mainz Germany formed Klasse Perriand and made a bar that was a "free remake" on her structure. A couple of them had previously visited the survey dedicated to Perriand's work at the Fondation Louis Vuitton in Paris. A seminar on the work of Perriand, organized by Prof. Linda Hentschel at the Academy of Fine Arts in Mainz, initiated the first contact with her story. The iterations, lives, activities, and forms of the bar are partially and one-sidedly documented on Instagram: https://www.instagram.com/le_bar_sous_le_toit/ (profile available online as of 01.03.2023.


The following is an unfinished and flawed list of people who worked and interacted with the bar. It is in no particular order whatsoever. The people it encountered are uncountable and not meant to be documented in the confines of a list. They will remain joyously anonymous.

Jim White
Kim Kardashian West
Tariano Schneider
Johanna Ehmke
Rahel Sorg
Helena Walter
Sophie Meurer
Julian Ernst
Kara Hondong
Laslo Chenchanna
Benedikte Bjerre
Sina Ebert
Gloria García Mintegu
Emil Wudtke
Hanna Thoese
Gim Jeong
Angelika Schneider
Selina Hammer
Lejla Jakupovic
Dolly Parton
Minh Phuong Nguyen
Asger Tarp
Charlotte Simon
John Skoog
Linda Hentschel
Shannon Bool

The iteration of the bar in Cologne is run by and with works by:

Sina Ebert
Johanna Ehmke
Laslo Chenchanna
Lejla Jakupovic
Asger Tarp

The inclusion of the bar in the exhibition 'Vessels & Catastrophes' hosted at Mélange Cologne was instrumented by Haris Giannouras.
Download and Disseminate: Text 01
Download and Disseminate: Text 02
Download and Disseminate: Works
Kindly supported by
Mortal Astronauts, Stadt Köln, Kunsthochschule Mainz
Special thanks to
Shannon Bool, DREI, Natascha Frieser, Patrick C. Haas, Linda Hentschel, Dennis Hochköppeler, John Skoog
documentation by Simon Vogel. Credits the artists; Maria Lassnig © Maria Lassnig Stiftung, distribution sixpackfilm; VG Bild-Kunst, Bonn 2023
back